BBC Radio Episode Celebrates the Bold Mission of Srila Prabhupada
By ISKCON News Staff - 9.9 2023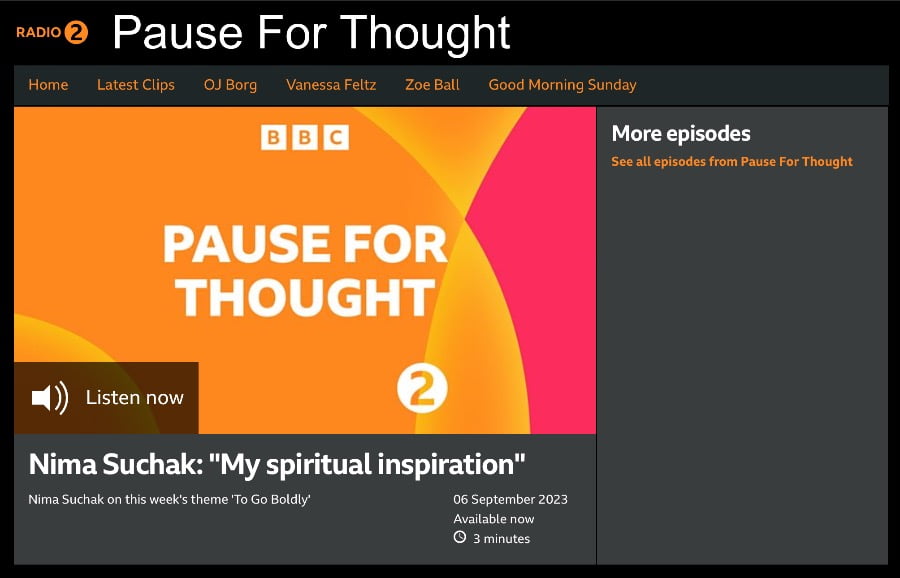 On September 6th, BBC Radio 2's Pause for Thought episode was entitled "My Spiritual Inspiration" and presented by devotee Nimai Devi Dasi (Nima Suchak). Her reflection, an homage to His Divine Grace A.C. Bhaktivedanta Srila Prabhupada, was part of the week's theme, "To Go Boldly."
"Prabhupada was fearless because of his conviction in the teachings he had received from his own guru…For his bold journey was one which changed the course of my life and of thousands of others," said Nimai.
Nimai Devi Dasi is a freelance writer and editor. Based in Leicester, UK, her main service is in communication, particularly in media and interfaith relations. Nimai regularly contributes to BBC Radio 2 Pause for Thought, BBC Radio Leicester, and BBC Radio Hindu Reflections. Her work on radio invites her to speak on everyday topics from the perspective of a Gaudiya Vaishnava. Pause for Thought has over 1,000 episodes from contributors representing a variety of faiths.
To listen to the full episode click here.