ISKCON NYC's New Doors Open New Horizons for Outreach
By Thomas Haribol - 5.9 2023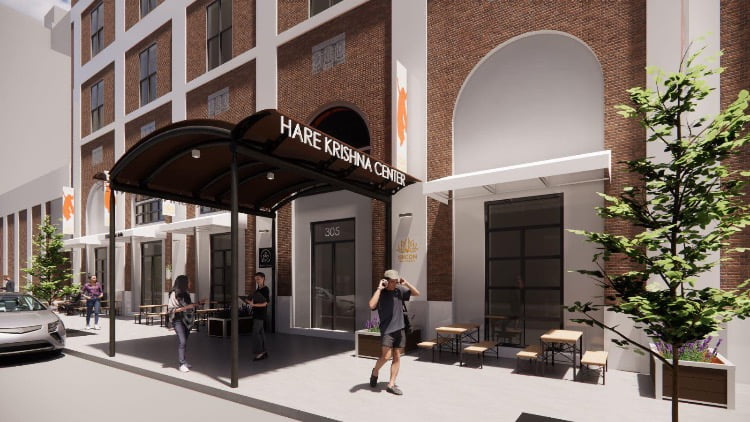 ISKCON NYC Sri Sri Radha Govinda Mandir is undergoing extensive renovations as part of its Transform Campaign. The ambitious initiative is restoring, in part, some of the original features of the Brooklyn building while creating a more welcoming facade to engage the increasing foot traffic in the neighborhood. The new elegant large front doors will bring more light, and hopefully visitors, to the growing and engaged spiritual community. The second-floor renovations include a light-filled multi-purpose space that will help it to expand its educational offerings. With the facade completed, the next step will be the creation of the Kadamba Kafe.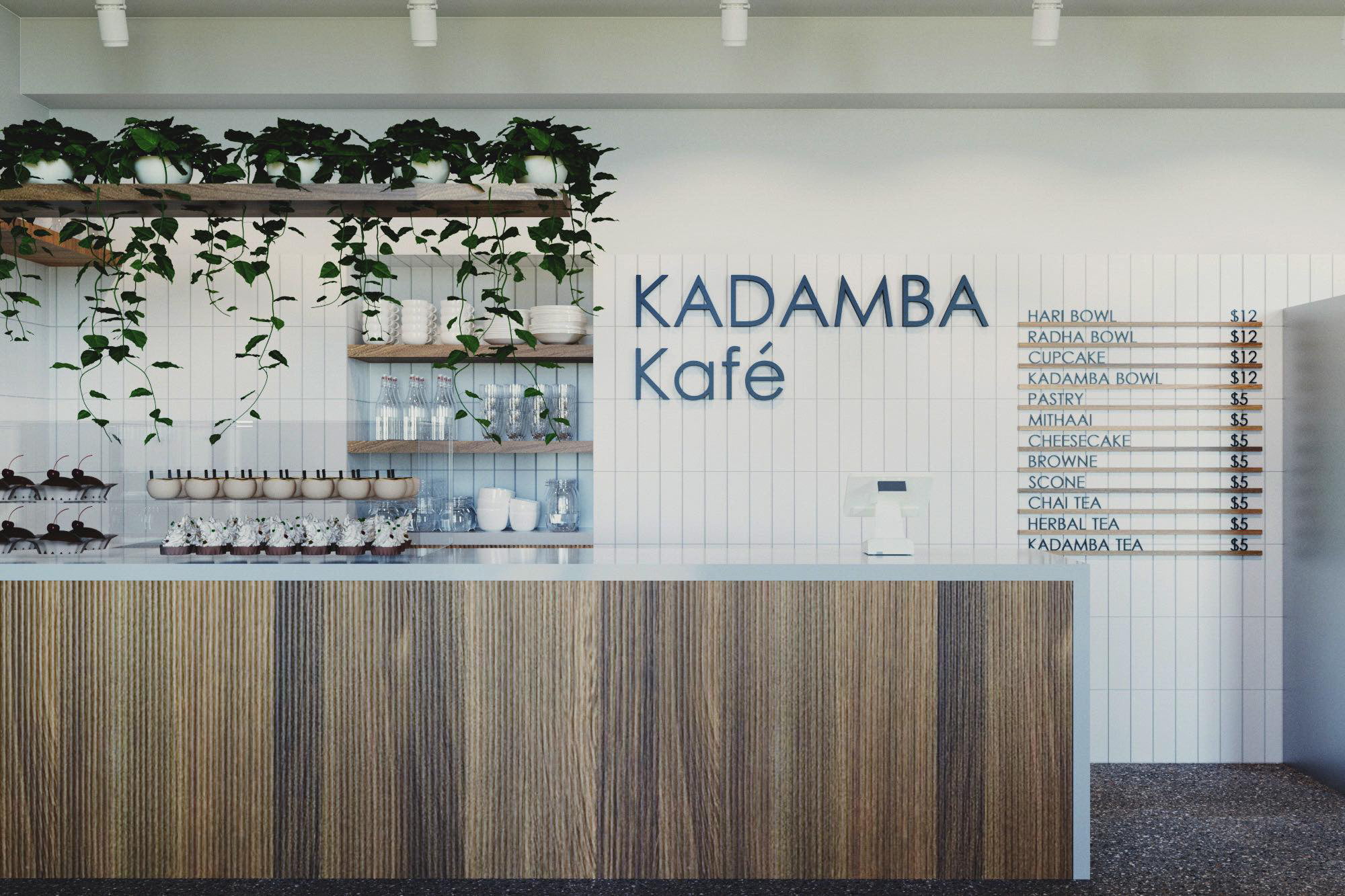 KADAMBA Kafe, 1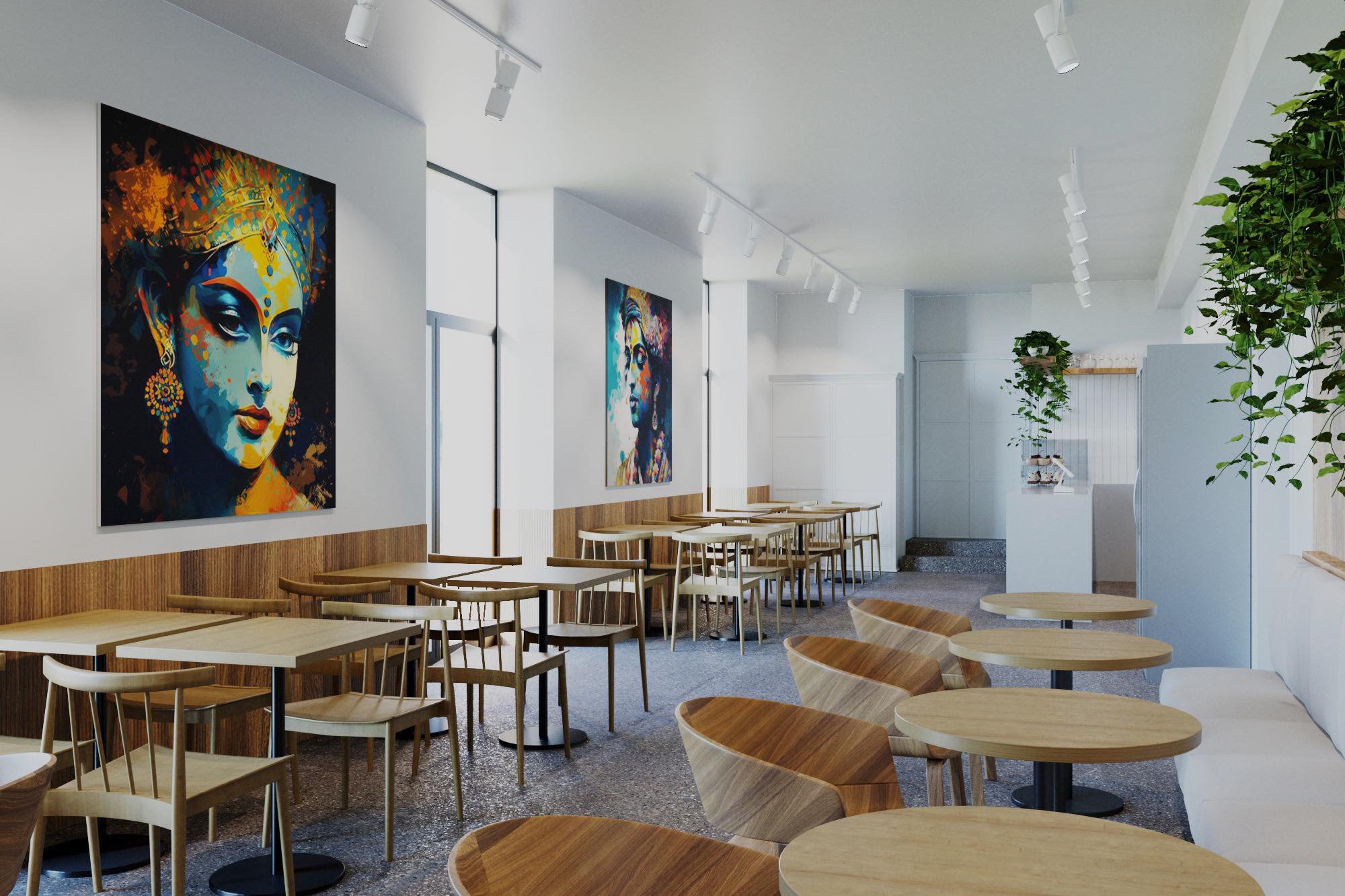 KADAMBA Kafe, 2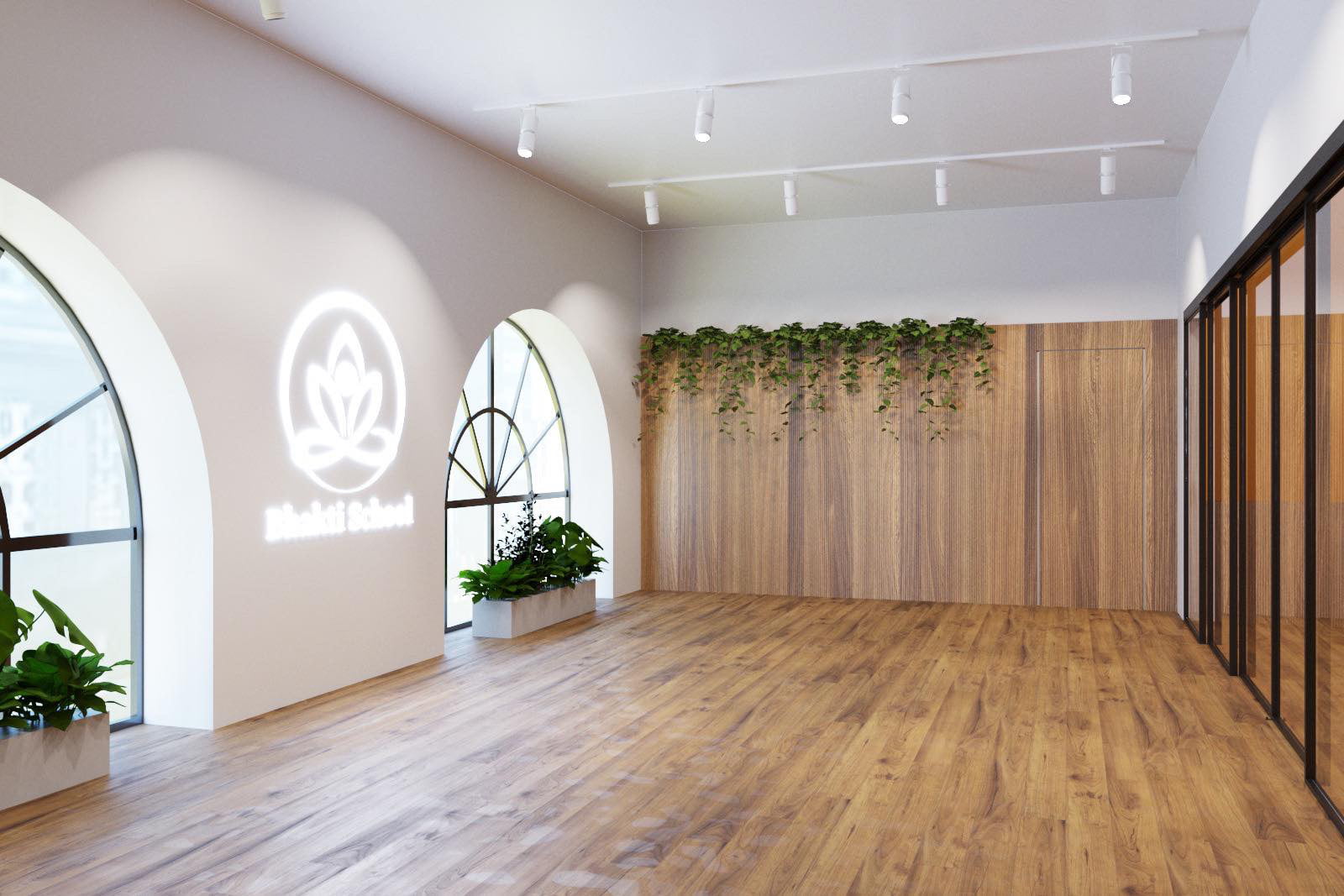 Second floor multi-purpose space.
With over 45,000 square feet in the two buildings and the potential for more, the preaching possibilities are just waiting to be unlocked. Speaking of the significance of the building, Radhanath Swami recently noted that this is the residence of "the presiding Deity of New York City, the first deities in the United States of America, the place where Srila Prabhupada expanded our movement all over the world." It is fitting that it become a significant spiritual oasis and shelter for the people of New York City.
For all the exciting details of the renovations and future projects, you can watch their most recent
To learn more about the campaign, visit here, and follow their ongoing service via their Facebook page and YouTube Channel. Photos are artist renderings.