Jagannath on Bahuda Yatra
BY: SUN STAFF CORRESPONDENT - 15.7 2019
Lakhs Bid Adieu to Deities in Puri Jagannath on Bahuda Yatra
An ocean of devotees bid adieu to Lord Jagannath, His elder brother Balabhadra and sister goddess Subhadra on the occasion of Bahuda Yatra at Puri, as the Deities ended their visit to Gundicha Temple and headed towards Jagannath Temple on their chariots on Friday.
Puri dham reverberated with chants of 'Jai Jagannath' when the iconic chariots rolled on the 3-km Grand Road amidst a musical jamboree. The three chariots reached the front of Jagannath Temple by 5.30 pm. However, the Deities will remain on chariots for the next three days before entering the sanctum sanctorum of the 12th century shrine on the occasion of Niladri Bije, on July 15.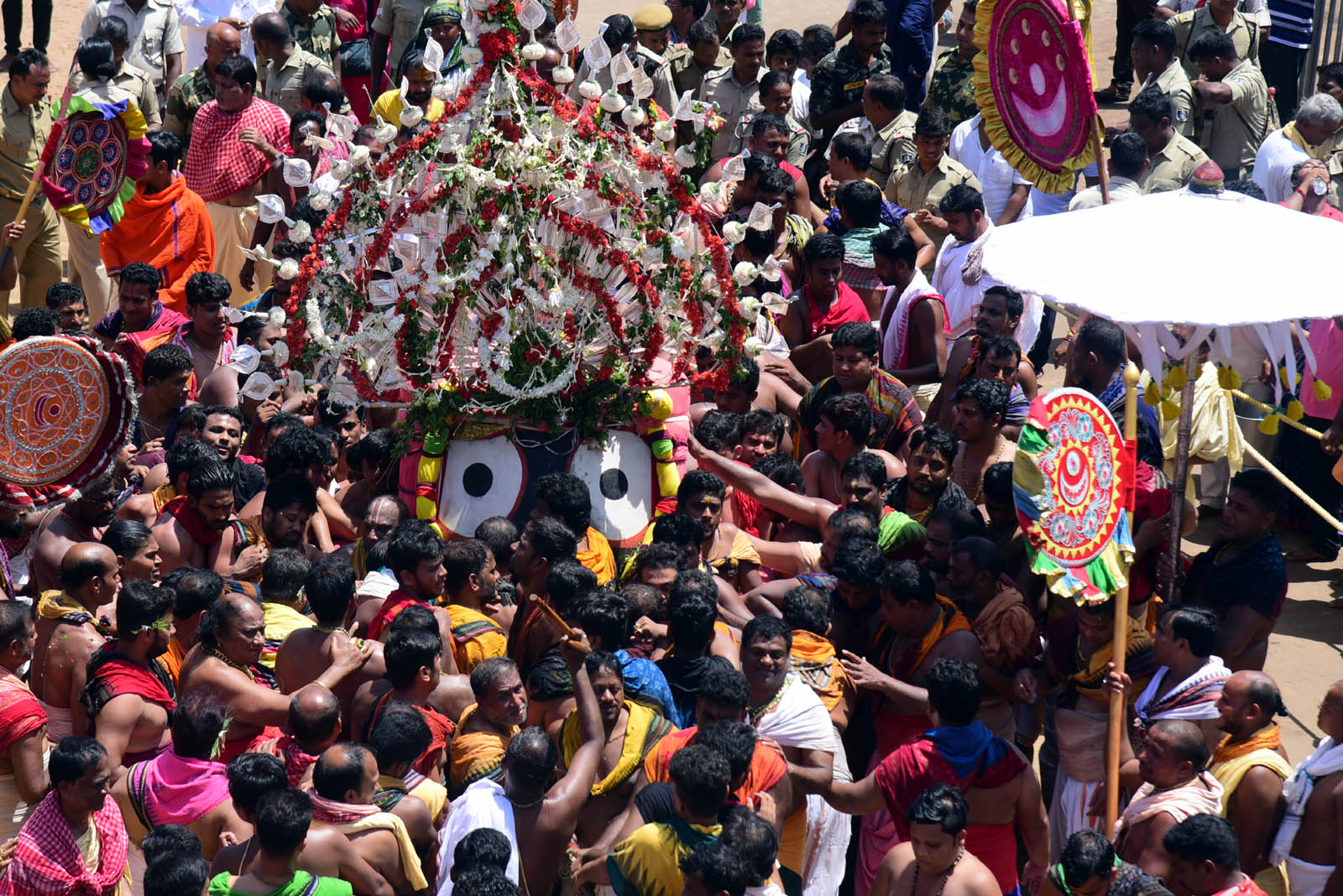 The Jagannath Temple administration said the Bahuda rituals were completed much before the schedule. "We are thankful to the servitors for timely completion of rituals for which the chariots reached the Jagannath Temple. The chariot pulling started much before the schedule due to the cooperation from all servitors," said temple's Chief Administrator, Pradipta Mohapatra.
A wave of spiritualism swayed across the temple town when Their Lordships were brought out of Gundicha temple amid a pompous ceremony called, Pahandi. Rhythmic beats of cymbals and gongs and mellifluous sound of conches added music to the euphoric ambience around Gundicha Temple. While Odissi and Gotipua dancers serenaded to the tune of devotional music in front of chariots, martial artists performed banati, a traditional sport, in front of the Deities.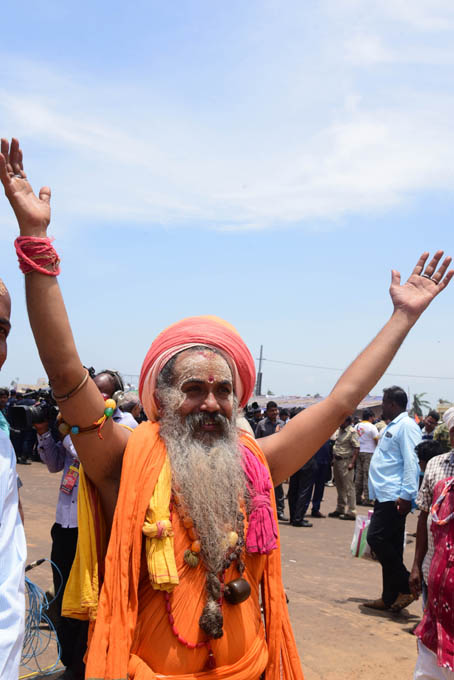 The Deities traversed the 3-km Grand Road towards Jagannath Temple soon after Puri scion Gajapati Dibyasigha Deb completed his hereditary chhera pahanra (sweeping of chariot floors) practice on the chariots at 12.55 pm. The chariot pulling exercise which used to be performed around 3 pm in the previous years, started at 1.10 pm this time.
Police heaved a sigh of relief after the chariots reached Jagannath Temple. "Rath Yatra and Bahuda Yatra passed off smoothly. Now, our priority is to ensure smooth conduct of Suna Besh of the Deities on Saturday. We have made adequate security, crowd control and traffic arrangements," Director General of Police R. P. Sharma said.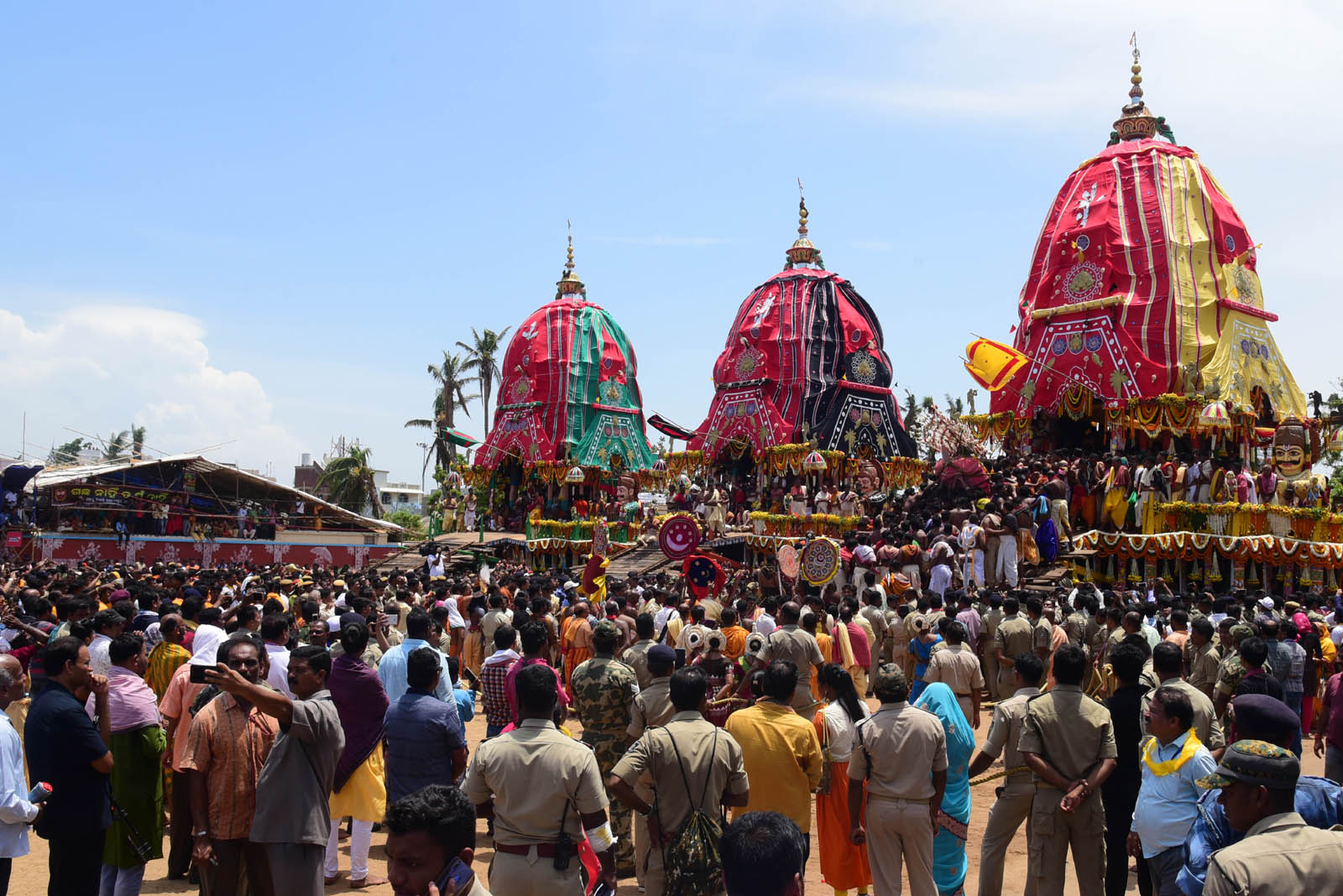 As the Deities will don huge quantities of gold articles on Their chariots on Saturday, the temple administration said devotees can have darshan of the Deities between 4 pm and 11 pm.